Dustin Sadler: Continuing to Rise 
With 18 years of experience in the electrical field, Dustin Sadler continues to climb ever higher up the ladder of success. Last fall, he enrolled in an innovative program at SVCC that accepts power line training and work experience as credit for prior learning. Qualifying students can earn up to 35 college credits toward the completion of an electricity certificate and an associate degree in industrial maintenance. Dustin recently graduated in the class of 2021. 
Previously credentialed as a journeyman and then master electrician, Dustin accepted a position with Dominion Energy and went through training to become an overhead lineman. After serving in that capacity, he became an Electric Serviceman 1st class, also known as a "Trouble Man." In this role, Dustin served as a first responder to evaluate incidents that resulted in power outages, including car accidents, house fires, downed wires, and equipment failures. He has recently been promoted to Construction Foreman at the Richmond local office. 
Dustin began his postsecondary education immediately following high school graduation in 2004, but after meeting the credit requirements to become a journeyman electrician, he turned away from the classroom to focus on work in the field. "I always looked back and wished I would have finished my degree," he says. 
"The opportunity was presented last year to use my Overhead Lineman Training Class toward credits to finish my associate degree and electrical certificate," Dustin says. "I was able to finish in one year by taking nine classes, all online, to graduate in the spring of 2021." 
Dustin said, "There were times I was overwhelmed and discouraged mainly because I have not had to write essays and do math on paper in 15 years, but my determination to succeed prevailed." 
Dustin credits his wife, a registered nurse, and two young sons as his biggest supporters and sources of inspiration. "My main motivation to finish my degree and certificate was to set a good example for my young family. I want them to look back and remember that even though Dad was 35 and as busy with family and work as he has ever been, he still was able to further his education to provide better opportunities. I hope they can look back and use that as motivation to climb whatever mountain they are facing in life." 
Dustin also gives thanks to his professors and advisers at SVCC. "My professors were great. My advisers included Matt Dunn and Dr. Chad Patton. They were knowledgeable in what classes I needed to finish and were prompt in answering emails." 
"This is a great opportunity for someone to finish their degree," Dustin says. "It is not easy and it takes time, but there are people in place to help." 
If you would like information about SVCC's credit program for prior training and work experience, visit southside.edu or call Matt Dunn at 434-736-2020.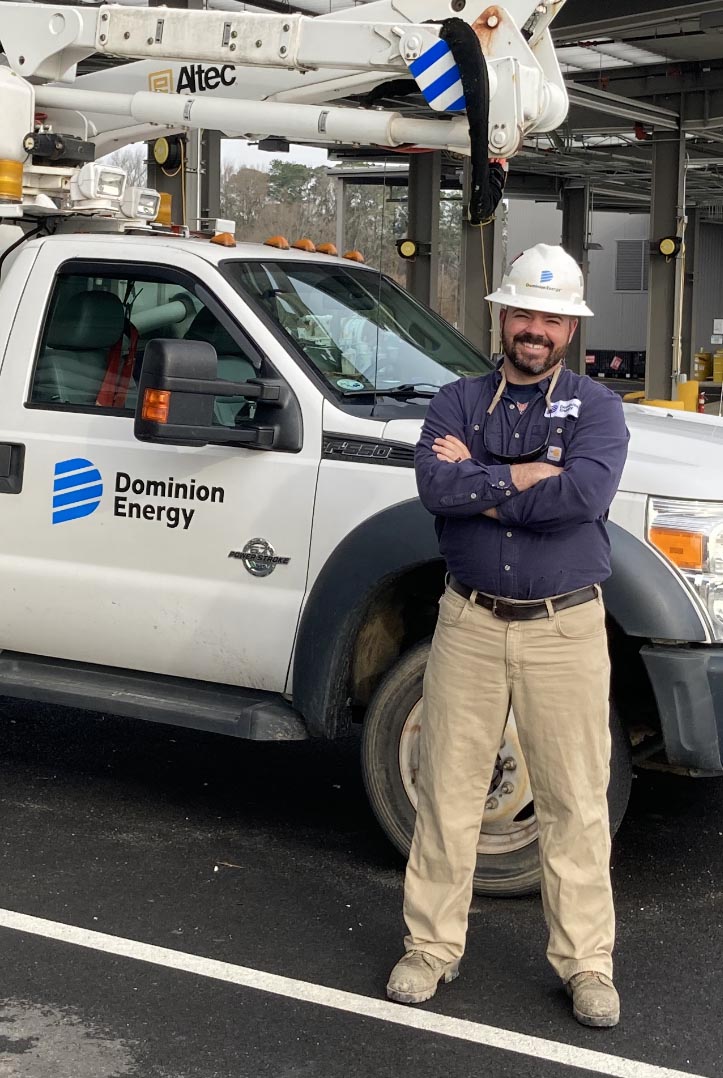 .