Single Stop
What is Single Stop?
Single Stop at SVCC connected students to local community and governmental resources (ex. SNAP, TANF, etc.). Single Stop is an online screening tool that can estimate in minutes what supplemental resources students might be eligible to receive. Staff are available to assist students in accessing these resources. To complete the online Single Stop screener, please click the button below. If you have any questions or need help getting started, please email Leslie Perkins at leslie.perkins@southside.edu.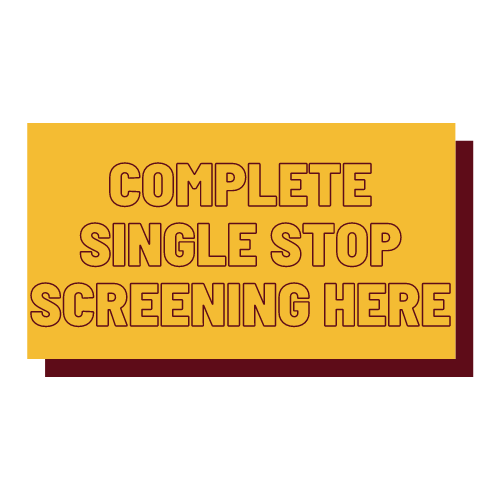 Single Stop Helps With:
Government Benefits (ex. SNAP, W.I.C., etc.).
Educational Resources
Legal Assistance 
Housing Options
Health Insurance Options
---
Steps to Complete a Single Stop Screener
Click "Sign Up": Use your email address as the username and create a password for your account. Make sure to include a phone number.
Fill in your information: Take 5-10 minutes to fill in your information. It will automatically calculate your eligibility.
Submit to Provider: Make sure you hit the "send" button. A staff member will contact you.