SVCC Captures Opener Over Mountain Gateway
The Southside Virginia Community College man's basketball team pulled away midway through the first half on their way to a 68-57 win over Mountain Gateway CC in its season opener and first game for head coach Vincent Brown on Saturday.
A trey by Tae Holmes gave SVCC a 14-13 lead at the 8:53 mark of the first half and the local team got buckets from Nile Atwater and Glenn Hawkins to extend the lead to 20-13.
A trey by Joseph Jiggetts and a free-throw by Marquise Petty gave the Panthers a 30-21 lead at the halftime break.
SVCC stretched the lead to double digits as back-to-back buckets by Holmes and Atwater gave the Panthers a 50-33 lead at the 11:14 mark of the second half.
The Roadrunners cut the lead to eight late but SVCC hit 4 out of 7 from the charity line over the final minute to seal the victory.
Holmes led SVCC with 30 points in the game while Petty and Atwater added 11 apiece.
SVCC will return home on Saturday to face Stillwater Christian at 2 p.m. at Brunswick High School.
SVCC………..30  38 - 68
MGCC……….21  36 – 57
SVCC – James 7, Jos. Jiggetts 3, Jo. Jiggetts 1, Petty 11, Hawkins 2, Holmes 30, Atwater 11, Gant 4.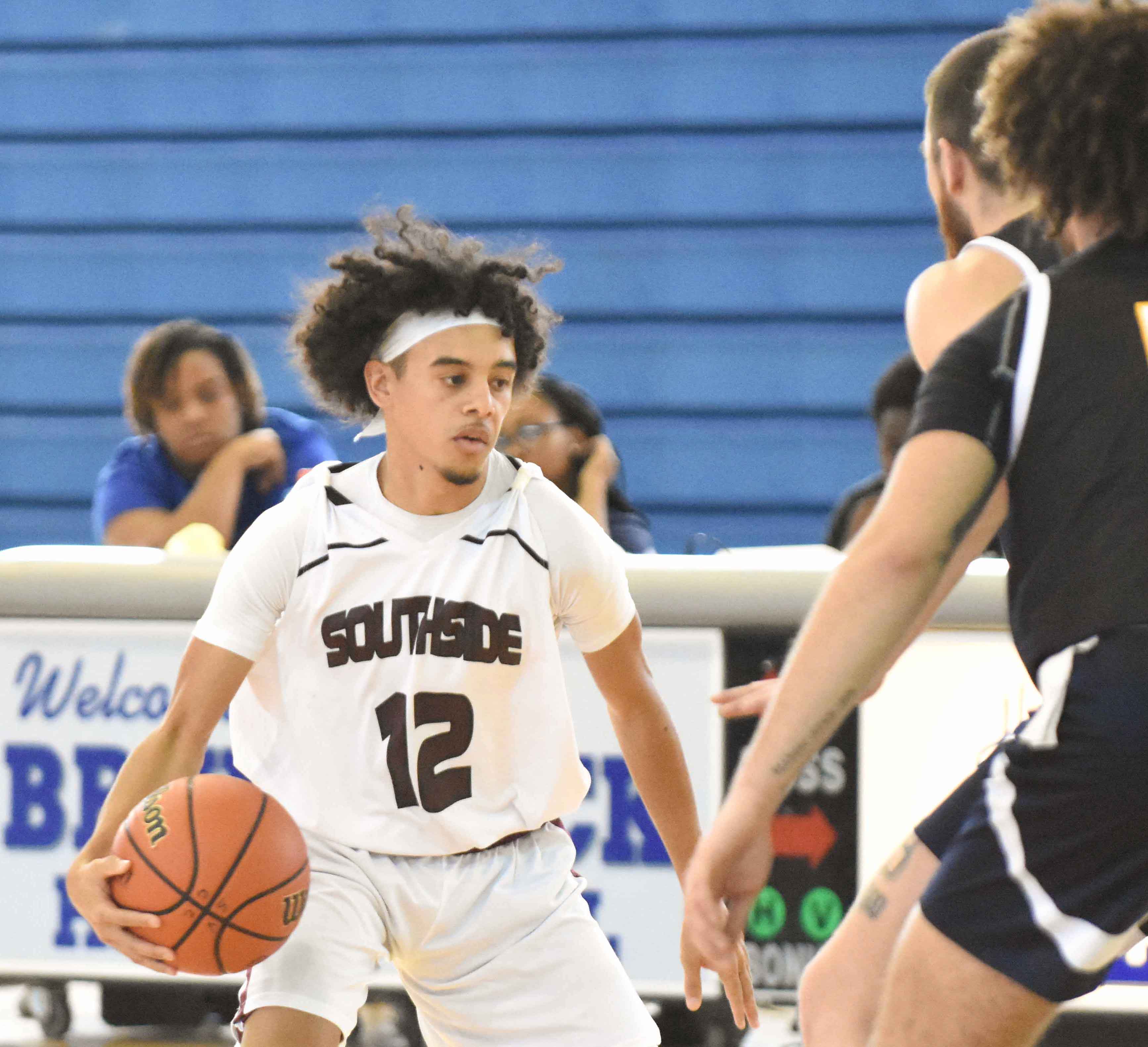 Joseph Jiggetts drives to the bucket in action from SVCC's 68-57 win over Mountain Gateway CC in its season opener on Saturday afternoon in Lawrenceville. (SVCC photo)