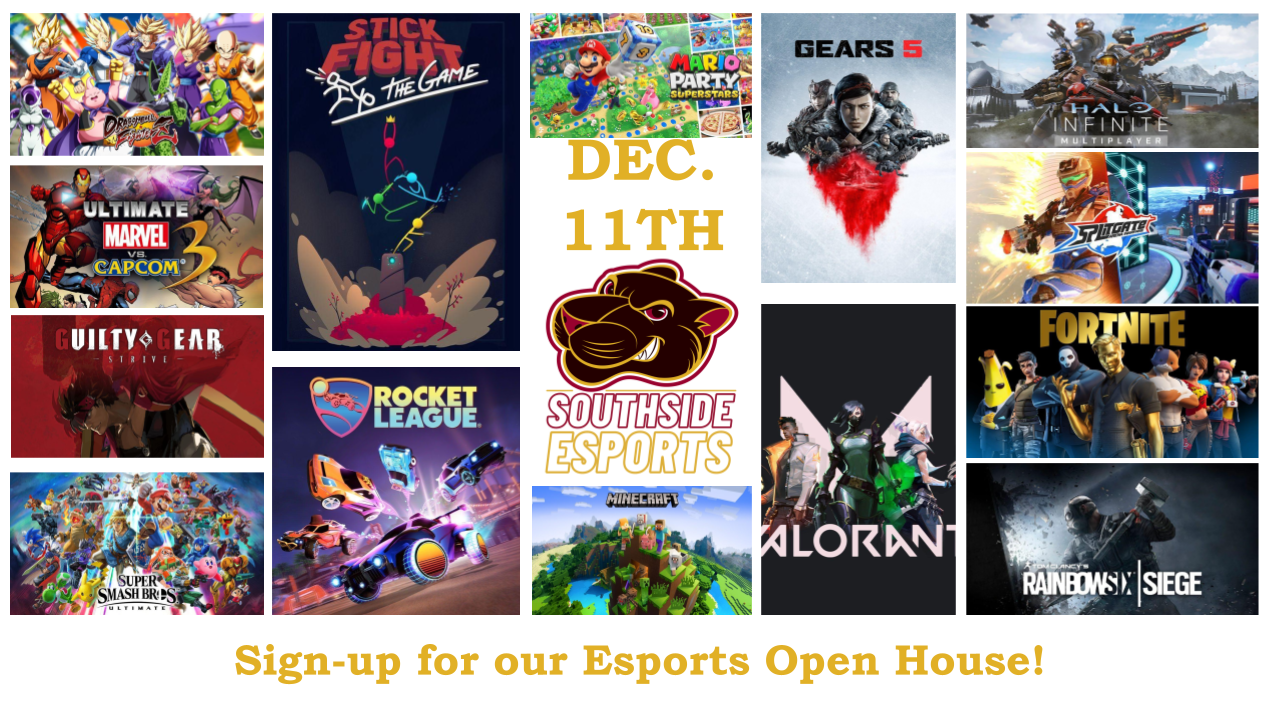 The SVCC Esports Club will be having an Open House on December 11th from 10 AM to 2 PM in the gym on the Christanna Campus Alberta, Virginia. If you are interested in finding out what our Esports Club is all about, this will be the perfect event for you to attend. Everybody is welcome to sign up!
You will be able to play games on our 8 computer gaming stations, Xboxes, Playstations, and Nintendo Switches. We will have short tournaments in different games where the winner will receive a prize. Also, all who come will be entered into a drawing for a grand prize. 
List of games you will be able to play:
Fortnite
Rocket League
Valorant
Super Smash Bros. Ultimate
DragonBall Fighter Z
Marvel vs Capcom 3
Guilty Gear Strive
Splitgate
Halo Infinite
Stick Fight
Mario Party Superstars
Rainbow Six Siege
Gears 5
Minecraft
You can sign up by clicking HERE and filling out the form. Participating in the different tournaments is optional. Once we know what games everybody wants to compete in, we will be emailing everyone more information on the tournament before the event date. 
For safety reasons, there will be a limited number of participants allowed at the event. We will be going on a first come first serve basis. 
This event is sponsored by SVCC's Esports Club, admission is free but donations are greatly appreciated. 
If you have any questions, please email Anthony.Taylor@southside.edu.