SVCC Falls on the Road
The Southside Virginia Community College men's basketball team played hard but fell 84-76 to Central International College in Richmond on Saturday afternoon.
The loss dropped the Panthers to 2-3 on the season.
CIC got off to a good start in the contest and opened up a 40-36 lead in the first half.
Zykeem Fields paced the Panthers with 10 points over the first twenty minutes while Marquise Petty scored eight points and Traivon Callis added six.
The Panthers could not overcome CIC in the second half as the home team hung on for the eight-point victory.
Williams led CIC with 18 points while Ridley scored 17 and Riggs added 16.
Fields led SVCC with 21 points while Nile Atwater scored 14 and Callis and Petty added 10 points apiece.
SVCC……….36  40 - 76
CIC………….40  44 – 84
SVCC – James 5, Petty 10, Holmes 9, Fields 21, Joseph Jiggetts 4, Atwater 14, Callis 10, Josh Jiggetts 3, Trent 2.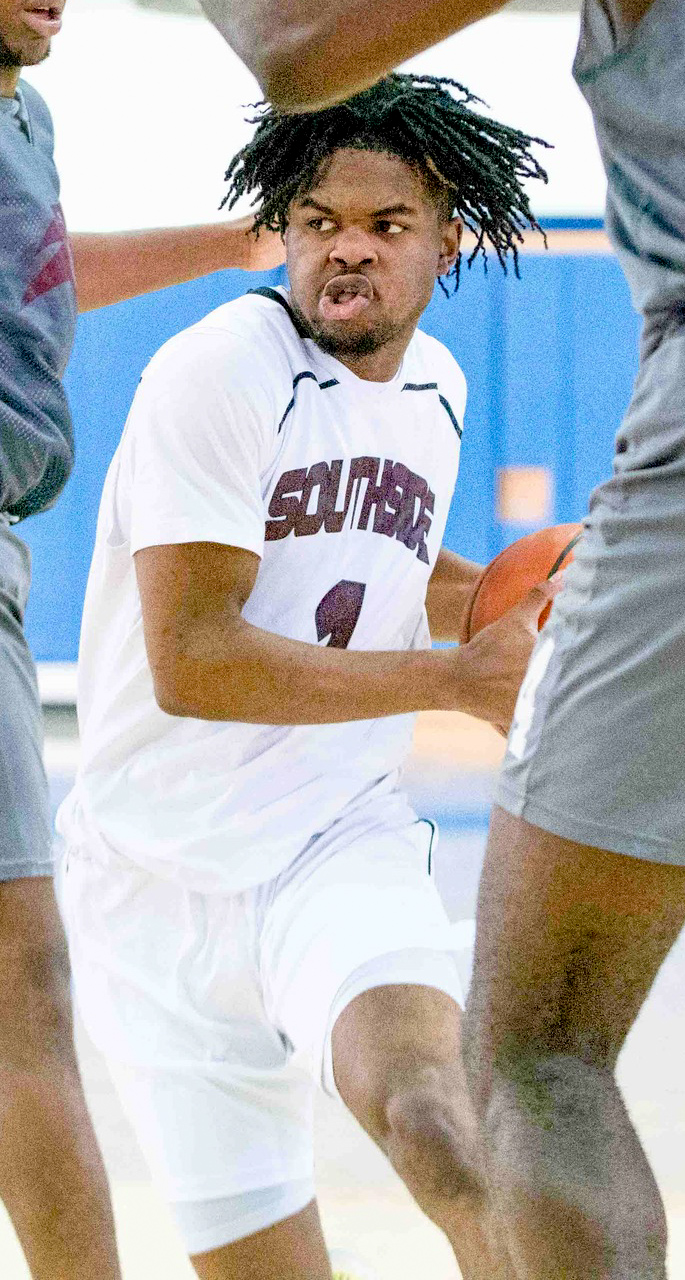 Zykeem Fields paced SVCC with 21 points on Saturday but the Panthers fell 84-76 at Central International College. (SVCC photo)