Your Career Should Climb With You!
Southside Virginia Community College has partnered with members of the Virginia, Maryland Delaware Association of Electric Cooperatives and Dominion Energy, to create an Associate degree program in Industrial Technology that accepts power line training and work experience as credit for prior learning. In other words, you may receive college credit for the hard work and training you have already completed in the power line industry. This page is designed to help you on your way to a degree. Below you will find contact information and some simple steps to begin your free application process. In most cases, a power line worker will only need to finish 10 to 12 online classes to earn an associate's degree with Southside Virginia Community College. We want you to climb higher in your career and we do not believe you should have to start at the beginning because of the technical skill and knowledge you already possess.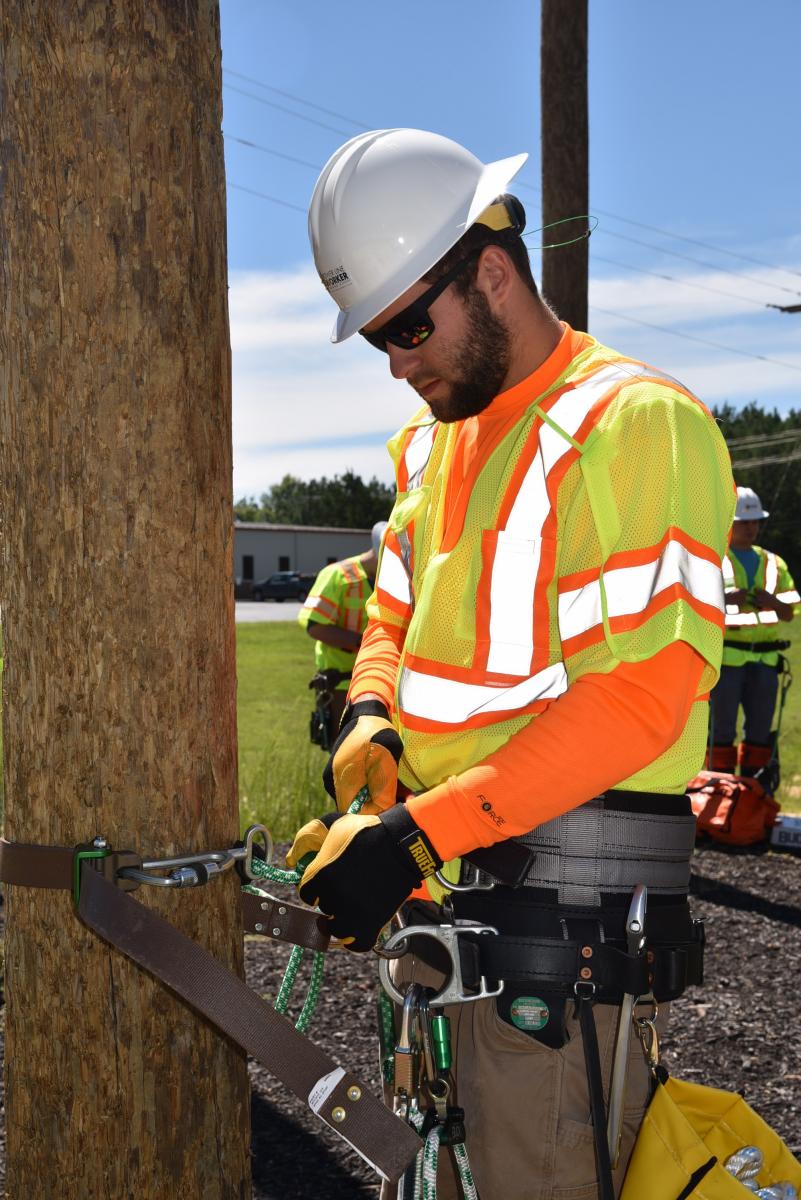 First, please complete this interest form so we can send you information and track your progress. Student Interest Form
Second, if you have not done so already, apply to SVCC. It is fast, free, and easy. Go to: http://southside.edu/registration
Third, after you apply, we will need a copy of your training to award college credit. This can include a certificate of completion from an apprenticeship school or a training transcript from your company's Human Resources department. CPR is one of the classes you will receive credit for from SVCC, so make sure we have a copy of your CPR card. This information can be scanned and emailed to Matt.Dunn@southside.edu or faxed to 434-736 2082.
All 3 steps will get the ball rolling. Once this is done, Matt Dunn will get in touch with you to begin your customized education plan. Thank you for your interest in this program and please contact Matt if you have any questions. His direct line is 434-736-2020. Call him today.
If you have not yet completed your power line worker training, you can still begin taking online classes with SVCC to get a head start.