SVCC's Quality Enhancement Plan
"iRead, iLead, iSucceed:  A Commitment to Literacy"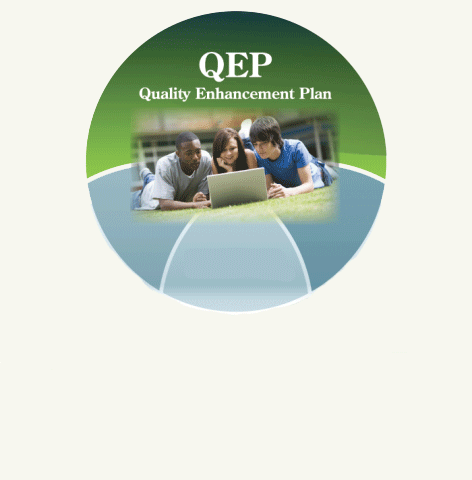 SACSCOC
SACSCOC stands for the Southern Association of Colleges and Schools—Commission on Colleges.  Accreditation is a process of external quality review used by colleges and universities.

QEP
QEP stands for Quality Enhancement Plan and is a key component of our SACSCOC 10-Year Review.  The QEP is a faculty-led effort to research areas of student learning that need improvement.
TOPIC
The QEP topic chosen by SVCC's faculty is the improvement of literacy and reading comprehension.

Who is involved?
ALL COLLEGE EMPLOYEES AND STUDENTS NEED TO BE FAMILIAR WITH THE QEP TOPIC!
What are the goals?
There are 3 QEP Student Learning Outcomes:
Student Learning Outcome #1:  Students will demonstrate an improvement in the comprehension of academic reading materials.
Student Learning Outcome #2:  Students will increase the use of metacognitive strategies while reading academic texts.
        Metacognitive Strategies include:
                 Planning – occurs before reading, relating it to prior/background knowledge
                 Monitoring – occurs during reading, comprehension of vocabulary, extracting the main ideas, self-questioning, summarizing
                 Evaluating – occurs after reading, thinking about application after reading the material
 Student Learning Outcome #3: Students will demonstrate an increased level of engagement in literacy activities through college supported reading opportunities.
Additional Resources: